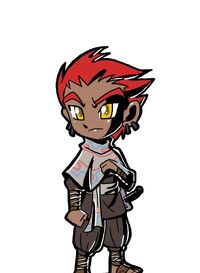 Xalainu

Title:

New Ganon 2

Role:

Spammer

Status:

Green Sparx

Catch phrase:

Derp.

DS Relatives:

All bronies (Except Aran)

Shibaru (Sister)

Skorpion216 (Brother)

SpyroVSGanon100 (Husband)

Groups:

The Circle of 8

The Council

Nickname:

Gen
deviantart: http://xalainu.deviantart.com YouTube: http://youtube.com/iatebarneysbarbies
A random user who was invited to the forum, she had considered it as her second family until SpyroVsGanon got banned from the site. To this day, she continues to be harassed, bullied and trolled by most of the idiots who thrive on DarkSpyro, such as spyrocynderfan7 and others.
Ad blocker interference detected!
Wikia is a free-to-use site that makes money from advertising. We have a modified experience for viewers using ad blockers

Wikia is not accessible if you've made further modifications. Remove the custom ad blocker rule(s) and the page will load as expected.