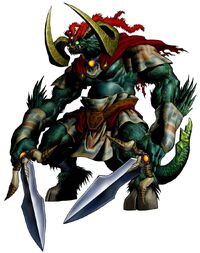 An awesome user who joined the site not long ago.
He was a user who had made the forum a fun place to be. But the fun was ruined when Dark52 decided to come in and ban him for completely stupid reasons.
SpyroVSGanon100

Titles:

Ganon, The King of Darkness

The Devil

Father of all bronies

Rolls:

Troll

Spammer

Status:

Red Sparx (Ripto)

Catch Phrases:

"You must DIE!"

"GANNON-BANNED!!!"

DS Relatives:

All bronies (Except Aran)

Shibaru (Daughter)

Skorpion216 (Son)

Xalainu (Wife)

Groups:

The Council

The Holy Trinity
Ad blocker interference detected!
Wikia is a free-to-use site that makes money from advertising. We have a modified experience for viewers using ad blockers

Wikia is not accessible if you've made further modifications. Remove the custom ad blocker rule(s) and the page will load as expected.