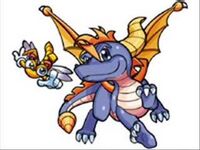 Dark52

Title:

Dark

Roll:

Admin

Status:

Spyro The Admin

Catch phrase:

"I'm bored"

Group:

The Holy Trinity
The worst admin of all time as some would call him.
He sucks at his job and is too much of a punk ass to get some mods.
All he does is sit there on his fat ass a watch as others fuck with each other and jacks off to it like it's some sick fetish.
Damn him and everything around him straight to bloody Hell!
Ad blocker interference detected!
Wikia is a free-to-use site that makes money from advertising. We have a modified experience for viewers using ad blockers

Wikia is not accessible if you've made further modifications. Remove the custom ad blocker rule(s) and the page will load as expected.